1800 workers benefit from Qatar Cancer Society awareness campaigns
QCS Team
Qatar Cancer Society "QCS "launched a quarterly awareness campaign targeting workers to educate them about the most common types of cancer, according to the global awareness calendar of the disease, as nearly 1,800 workers were targeted from several health centers, as Mesaimeer Health Center, Fereej Abdulaziz, Al Jamila, Zikreet, in addition to several workers, from private companies in cooperation with Qatar Red Crescent.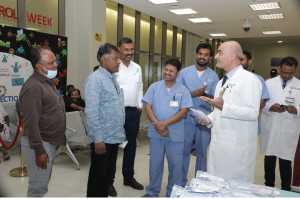 The campaign started in June and lasted for three months. It was launched in some languages, namely Arabic, English, Urdu, and Hindi.
The June campaign focused on raising skin cancer awareness and targeted 500 workers by broadcasting educational messages through direct and indirect workshops and lectures. It presented the signs and symptoms of skin cancer, how to deal with sunlight, especially in hot summer weather, and the risk factors that increase the possibility of infection.
July also witnessed awareness of liver cancer, and 500 workers were targeted. The focus was on the most important signs and symptoms of liver cancer and methods of prevention, and emphasis on not sharing personal care tools such as razors and toothbrushes to avoid infection with hepatitis B virus, which is a risk factor for liver cancer. The campaign included distributing a personal care kit to the workers.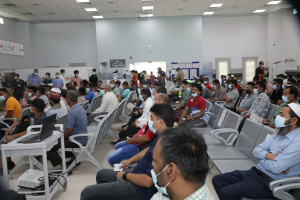 Within August, which is International Blood Cancer Awareness Month, the campaign targeted 300. It made them aware of blood cancers And focused on the importance of adhering to safety standards at work to limit exposure to chemicals and radiation to reduce the risk of disease. Another group of workers is being targeted in cooperation with several companies, namely (FMM & Q TERMINALS and Suhail Holding), which target approximately 500 workers.