Introduction
A non-profit humanitarian charity founded in 1997. It works under Regulatory Authority for Charitable Activities.
The founder of Ooredoo Cancer Awareness Center (OCAC) in 2017, the first of its kind in the Middle East, which is sponsored and supported by Qatar Telecom Company-  Ooredoo.

Member in the Union for International Cancer Control "UICC "

Founding member of the International Cancer Prevention Consortium "ICPC"
Our Vision
To be the community partnership platform to make Qatar a leader in cancer prevention and impact mitigation.
Our Mission
We seek to prevent cancer and mitigate its impact in Qatar by working with our partners to educate the community, and to support, empower and advocate for those living with the disease, in addition to engaging in professional development and scientific research in the field of cancer.
Cancer Awareness, Prevention Methods And Early Detection

support, empower and advocate for individuals living with cancer

Professional development and Research in cancer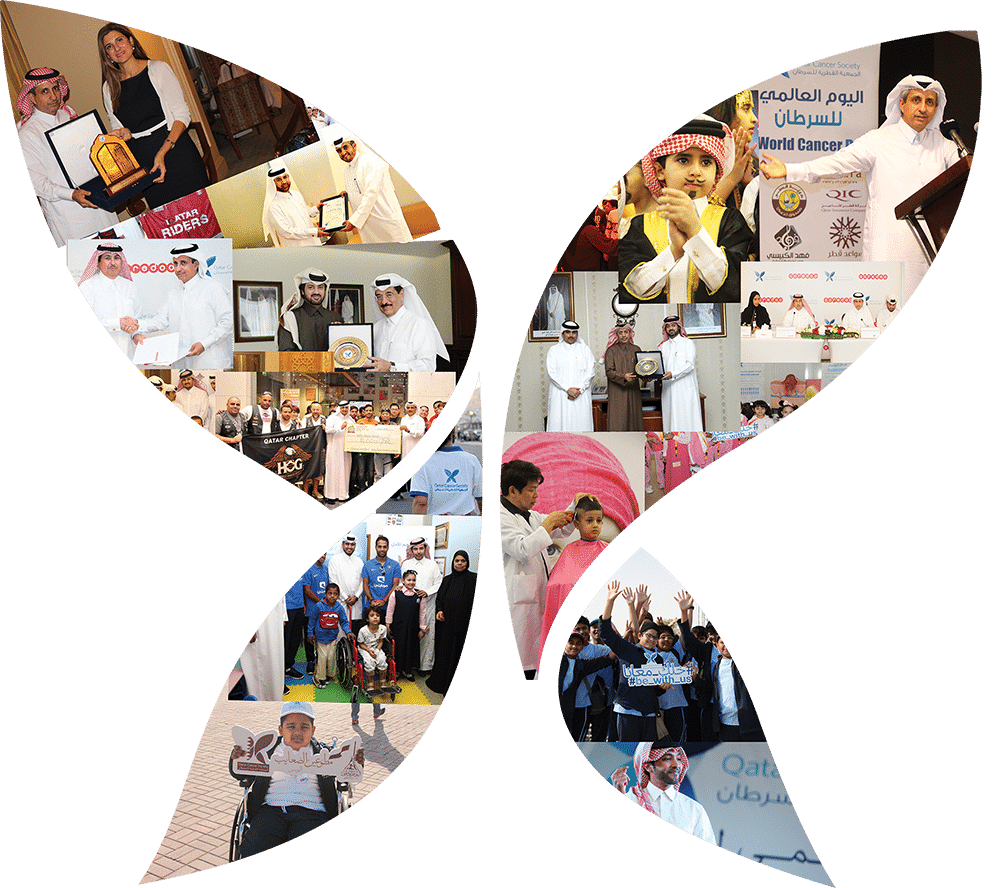 Our Sponsors